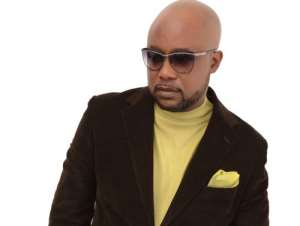 Yaw Oduro Adusei, known in the gospel music scene as Apostle Rogers, is back on to the gospel music scene with a new single titled 'Megwan Kobia' featuring Nacy.
He revealed that he went on a break to upgrade his skill and also learn more about the teachings of Christ.
"I have been in the music industry for the past decade and I have dedicated my whole life and music to God to show appreciation for what He has done and continue to do for me," he added.
Apostle Roger is also the leader and head pastor of Grace Empowerment Ministry.
The gospel artiste, who is credited with an album and a number of hit singles, revealed that his upcoming album is ready and will be released early next year.
According to Apostle Rogers, his new single carries a message that is set to help transform lives across country.
He disclosed that 'Megwan Kobia' is a mid-tempo song that offers great inspiration to both Christians and non-Christians.
Apostle Rogers has always been a strong advocate for gospel music, and he has been campaigning for the genre to be taken seriously as a ministry to serve the Kingdom of God through soul-winning and impacting lives rather than the entertainment attributes.