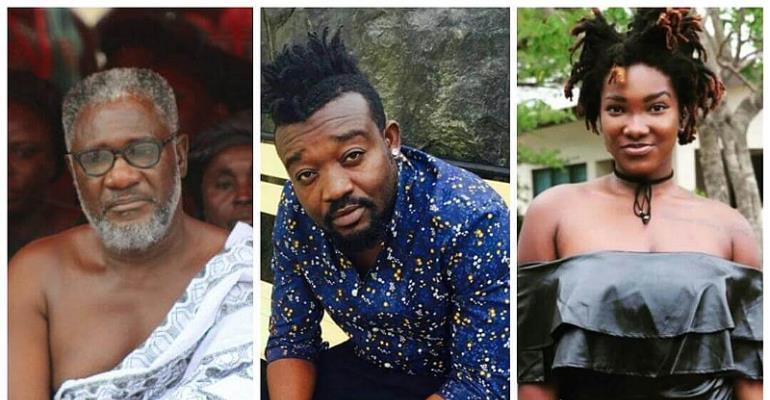 The feud between Ebony's father Mr Poku Kwarteng and Bullet has taken a precarious twist.
In an interview on GHone TV,the father of the late 'Date Your Fada' crooner  made a ticklish revelation that Bullet slept with his late daughter thus Bullet should swear he never slept with Ebony.
This sudden accusations stems from the misunderstanding between Bullet and Ebony's dad over some royalties belonging to ebony which her father never got a share .
"She told me about the abuse severally, she was not happy with her management led by Bullet, she complained bitterly about her situation".Ebony's dad said
As a father who loved his daughter vehemently, that hurt me. I was always praying for her to get out of that situation but there was a contract she'd signed, so she needed to abide by that, she had no option. I just kept my cool about what she was going through."He added.