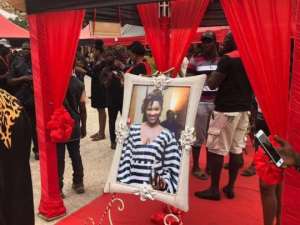 The late Ebony Reigns has been laid in state and her funeral ceremony is currently ongoing at the forecourt of the State House in Accra.
Modern Ghana Entertainment has some exclusive photos from the rather sad event.
The photos include the lifeless body of Ebony lying-in-state. Viewer discretion is therefore, advised.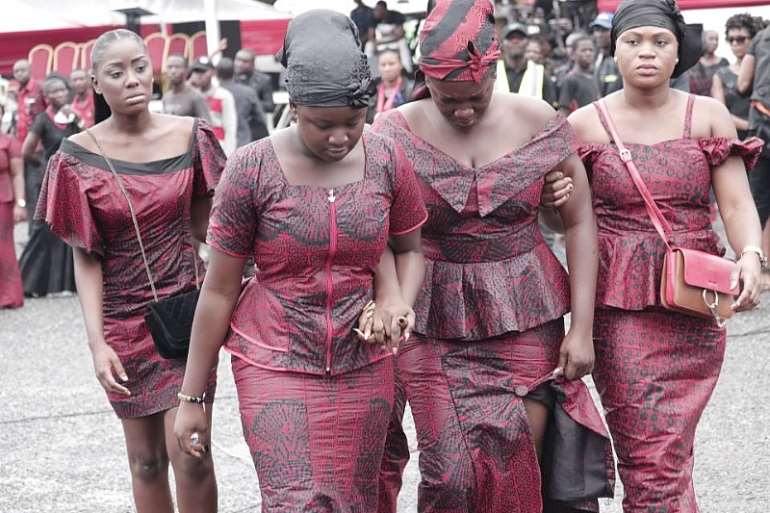 Ebony's sister, Happy Opoku, going to file past her sister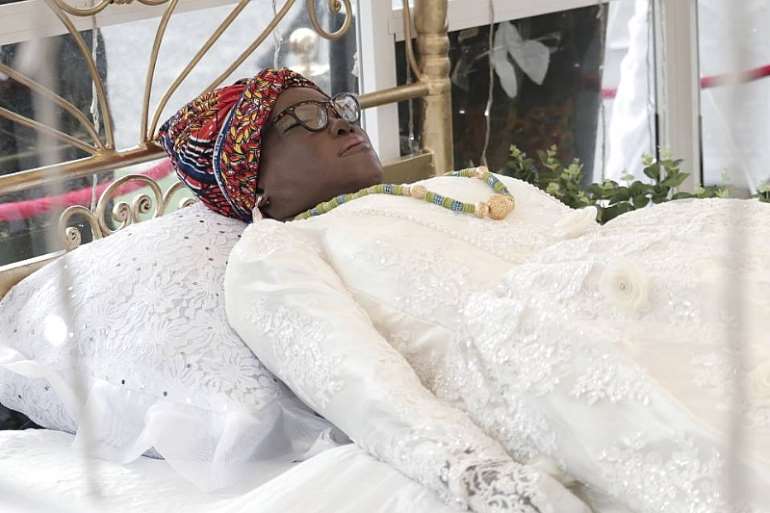 Lifeless body of Ebony in state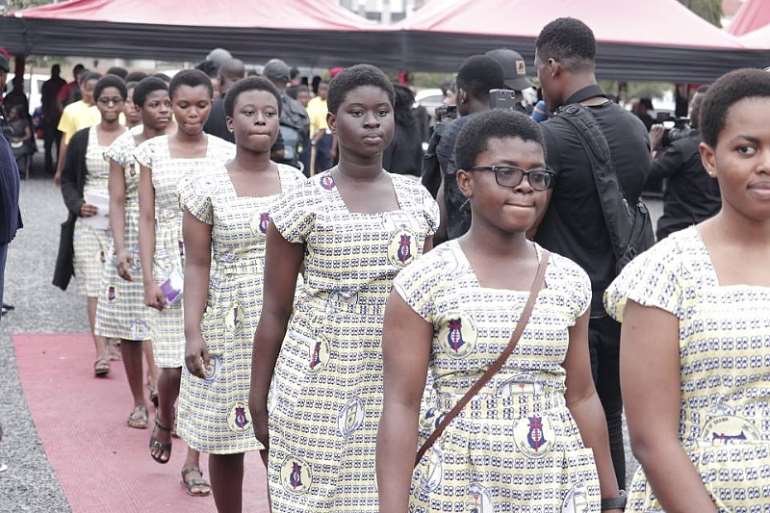 Some students of Methodist Girls High School, Mamfe, Ebon'ys alma mater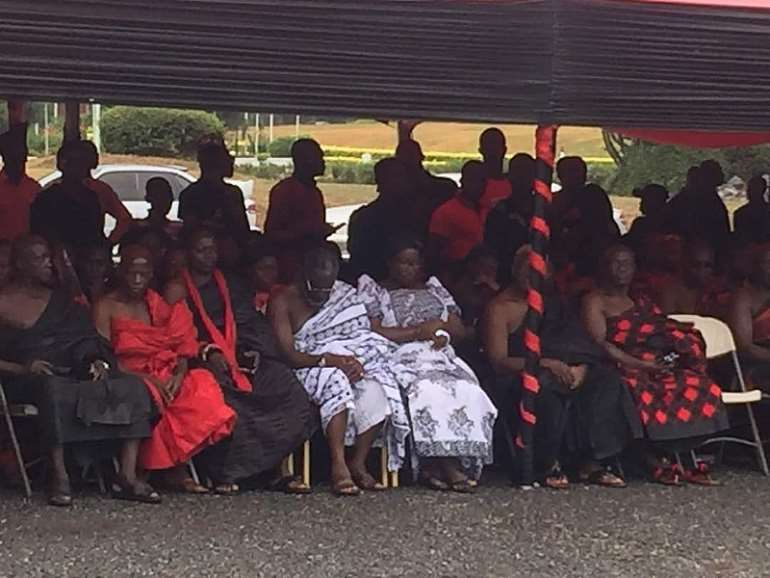 Ebony's parents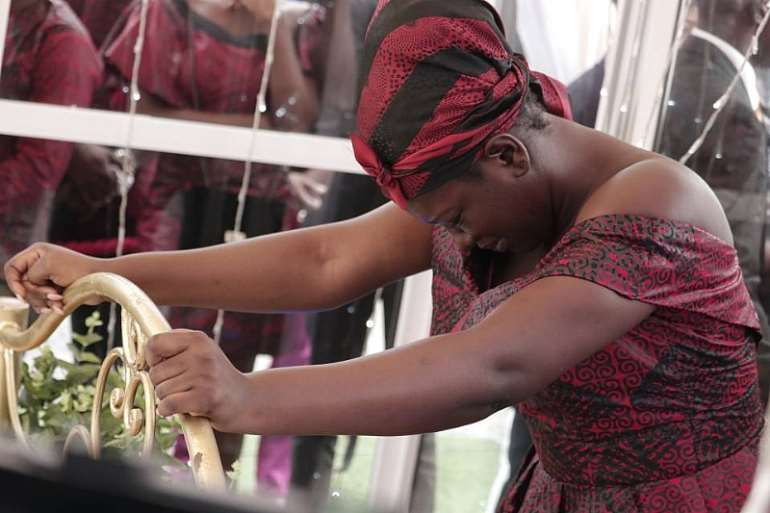 Ebony's sister, Happy Opoku, breaks down in tears.