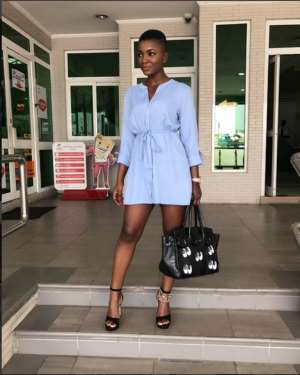 Ghanaian Actress, Ahuofe Patri, has debunked rumours that she is dating colleague actor Kalybos.
In an interview on the 'Late Night Celebrity' Show on Etv, Ahoufe Patri, born Priscilla Opoku Agyeman said the two of them simply cannot date.
After the two starred in the famous 'Boys Kasa' comedy series a few years back, Ghanaians have actually thought what happened in the comedy series was a reality.
Kalybos and Ahuofe were the main characters; and he was always captured trying to woe Ahuofe Patri in the comedy.
For this reason, some people have concluded that Kalybos, in real life wants something doing with Ahuofe and the two were actually dating.
But while on the show, Ahoufe Patri stated unequivocally that there is nothing going on between her and Kalybos.
She said the farthest the two of them can go is to remain very good friends.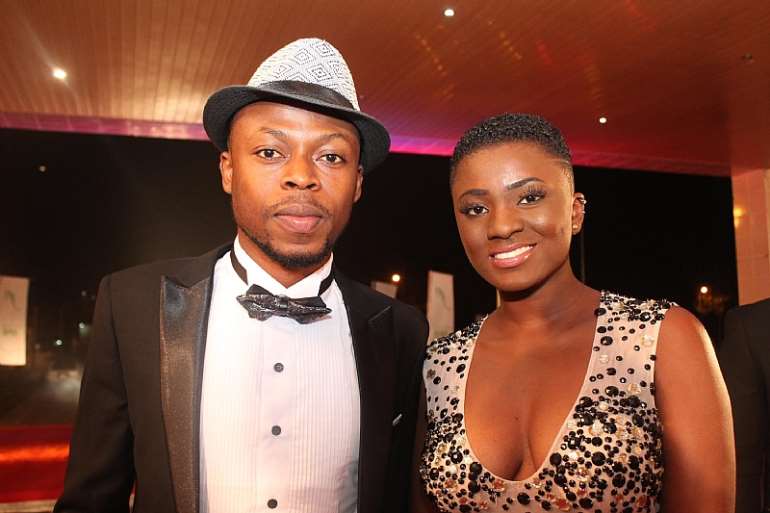 Ahuofe added that there is no chance at all for Kalybos to date her when asked by the presenter if there was a chance for that.
She further described Kalybos as a very funny and jovial person, but the two of them can never be an item.
"When you try to discuss something with him, he makes it all look funny with his jokes," Ahufe said about Kalybos.
Her revelations may come as a disappointment to some members of the public who have been wishing the two of them could be together.